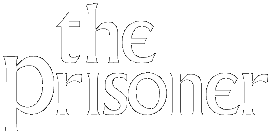 ---
Living in Harmony
This is the episode which was originally left unaired during The Prisoner's network run. Living in Harmony is an allegory for the Village -- and ultimately life, where The Prisoner finds himself in an old Western Township called Harmony.

The heavy-handed judge of Harmony attempts to make The Prisoner work for him as the sheriff of their small town. When he refuses, the judge uses a beautiful, distressed woman to lure The Prisoner into becoming the sheriff.

The Prisoner gives way but refuses to carry a gun -- that is until the fast drawing "Kid" appears to kill the beautiful woman. When the truth about the woman, the "Kid", and the judge is revealed, we once again witness the specter of unexpected tragedy...
Copyright MPI Home Video 1988
---