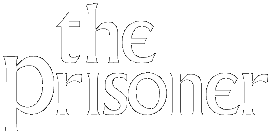 ---
Checkmate
It's chess time in the Village but with a special twist. The "Board" covers the whole of a courtyard and the chess pieces are human beings with each move indicated by two men in charge.

The Prisoner takes his position as the Queen's pawn and the two of them begin discussions of escape. The "Queen" urges him to be careful and this is seconded by a move taken by the "Rook" -- a move taken on his own initiative.

The Prisoner's escape plan requires the trust of others. But who can he trust? He learns that they are all pawns in the Village.
Copyright MPI Home Video 1988
---