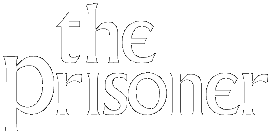 ---
Free for All
It is election time in the Village as a new Number 2 must be selected. Number 2 suggests that The Prisoner should run against him and entices The Prisoner with the promise of meeting Number 1 should he be the victor.

The Prisoner accepts the challenge but he cannot learn to what country the successful candidate would owe allegiance. The more questions he asks, the more he is warned not to get too curious or personal.

The Prisoner sets out to test the system's freedom of speech with a controversial campaign speech. Can he win and still be the master of his own mind?

This episode also distinguishes itself because the creator / star / executive producer Patrick McGoohan wrote the script for Free for All under the pseudonym Paddy Fitz.
Copyright MPI Home Video 1988
---